Dr. Kim is a native Chicagoan who grew up in the Lakeview Area and graduated from Lincoln Park High School International Baccalaureate Program, The University of Chicago undergraduate College in Hyde Park, and received a Doctor of Dental Surgery (D.D.S.) degree from Northwestern University Dental School.
He then went on to attain a medical degree (M.D.) from Mayo Medical School in Rochester, Minnesota and trained at a six-year Oral and Maxillofacial Surgery Residency Program from Mayo Clinic plus a year of General Surgery from the Mayo Clinic.
Dr. Kim is also a Fellow of the American Association of Oral and Maxillofacial Surgeons and is Board Certified by the American Board of Oral and Maxillofacial Surgery.
After graduating Dr. Kim partnered with a group practice in Minnesota and practicing there for over 10 years in all scopes of oral and maxillofacial surgery. He has a keen interest and expertise in dental implants and minimally invasive cosmetic services. Dr. Kim decided to come back to his hometown of Chicago because he wanted to be closer to his family. 
He is fluent in both English and Korean and proficient in Japanese and French.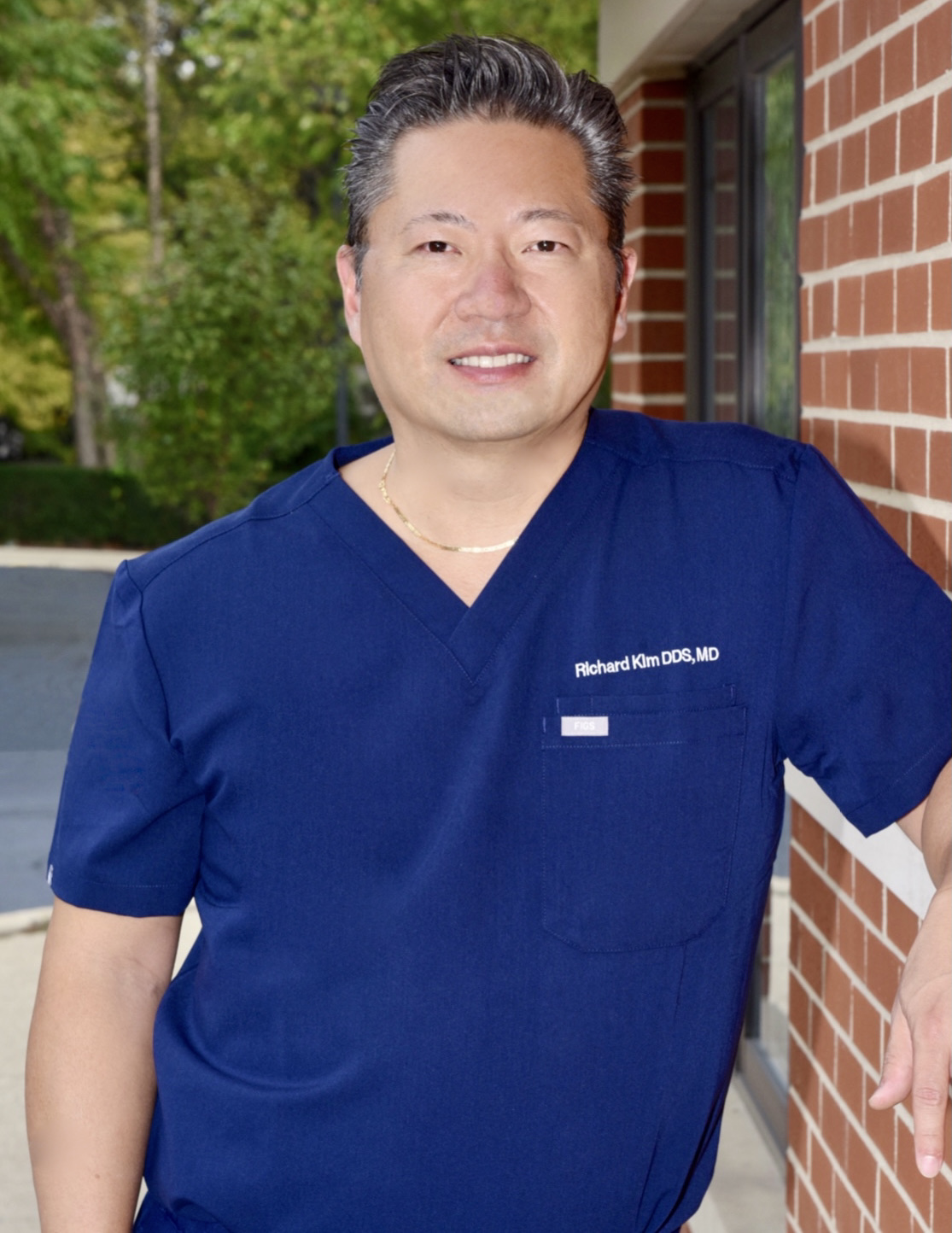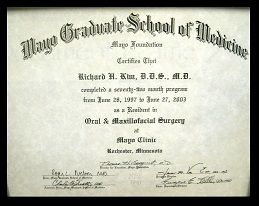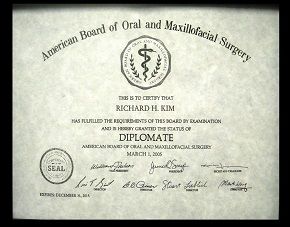 I needed 3 teeth pulled. My dentist Dr. Russell Bak recommended Suburban oral surgery. I was a little nervous but Dr. Kim and his assistant Mike put my mind to ease. Dr. Kim extracted my teeth smoothly. I was done before I knew. I recommend this office very highly. The office staff is also very courteous. I love Dr. Kim. He is also very kind and respectful and wonderful.
I will start off by saying that I dont like dentist. I was recommended to Dr Libunao by my dentist Dr Gallos and I was very lucky to get my procedure done by Dr Richard H. Kim and I cant say enough good things about him and the whole staff from the girls in the office to his assistants. Special thanks to Mike also he made me feel really comfortable before and during the surgery at Suburban Oral. Dr Kim was so nice to me and honest. My surgery went so well that the next day Im going out on my boat with my family. I cant believe Im saying this but I am looking forward to my next appointment with Dr Kim! Next I will be getting 4 in all. I cant wait! I highly recommend all friends, family and anyone to Suburban Oral and Dr Richard H. Kim. I look forward to seeing him again to get all my 4 in all complete!
I had all four of my wisdom teeth removed in April by Dr. Kim. I had extreme anxiety regarding the procedure particularly given my age. Dr. Kim and his staff really put me at ease. I had a million questions before the surgery and his staff was always available to take my questions. Overall, HIGHLY, highly recommended. While this isn't an experience I'd want to repeat, his staff made an uncomfortable, nerve-wracking situation into a relative breeze. Site note: If you aren't able to schedule with Dr. Kim, the nurses/staff also sung praises about Dr. Libuano and his abilities.