Meet The Surgeon:
Dr. Allan Libunao
Dr. Allan Libunao is a specialist in Oral and Maxillofacial Surgery and Board Certified by the American Board of Oral and Maxillofacial Surgery.
Dr. Libunao received his Bachelor of Science Degree from the University of Illinois at Urbana-Champaign in 1991. He received his Doctorate of Dental Surgery (DDS) from the University of Illinois College of Dentistry in 1996.  After dental school, Dr. Libunao completed a dental internship (with a focus on surgery and anesthesia) at the San Francisco V.A. Medical Center.  He then returned to Chicago and in 2002, completed a 5 year Oral and Maxillofacial Surgery Residency Program at Loyola University Medical Center, Stritch School of Medicine. He has been in private practice since 2002.
Dr. Libunao is a fellow with the American Board of Oral and Maxillofacial Surgeons and the American Association of Oral and Maxillofacial Surgeons. He is a also a member of the American Dental Association, Chicago Dental Society and the American Dental Society of Anesthesia.
Dr. Libunao is available to see patients in the office Monday – Saturday and is on staff at Bolingbrook Hospital.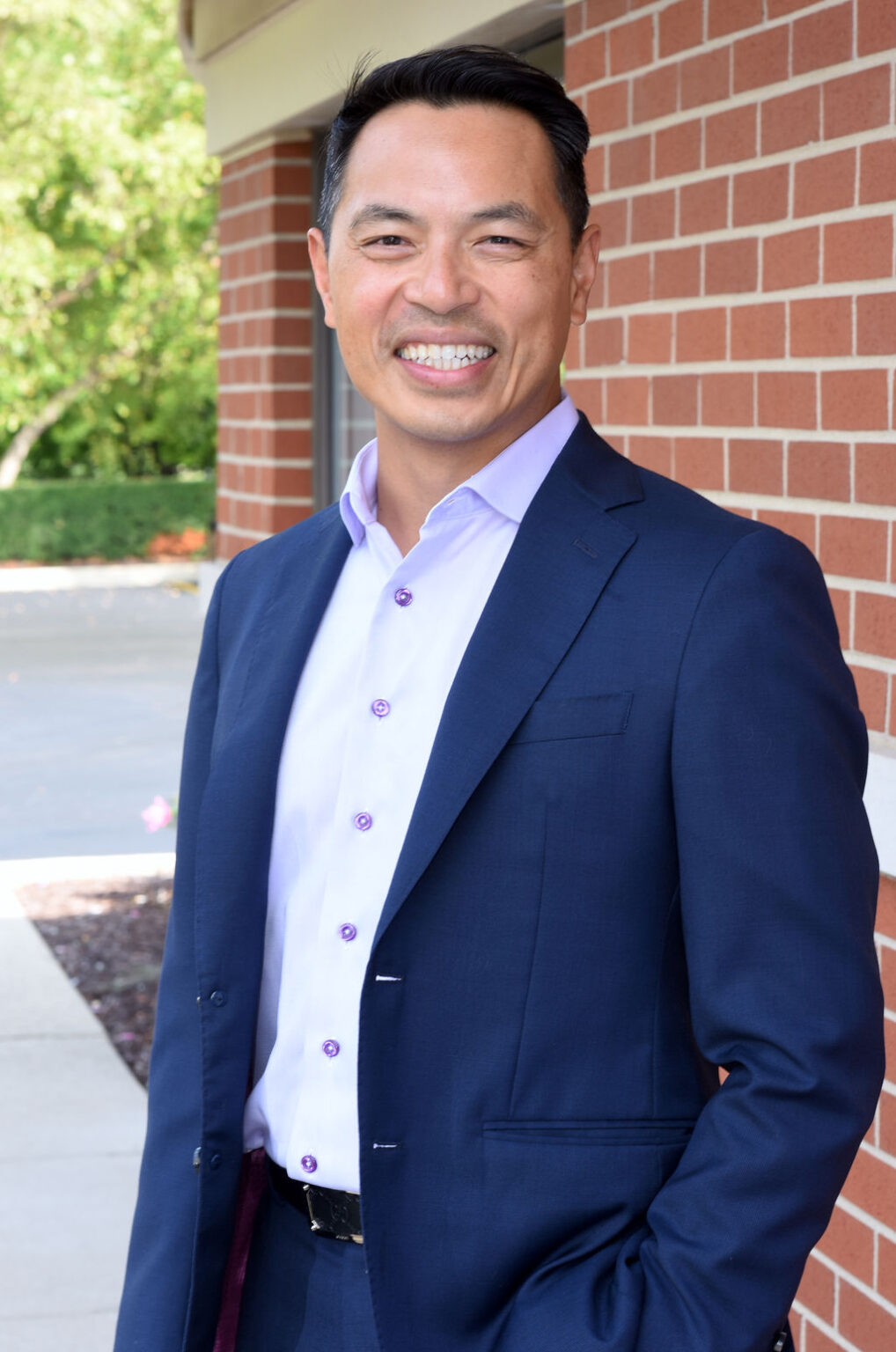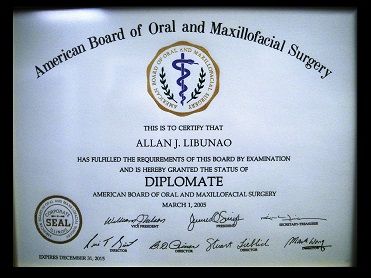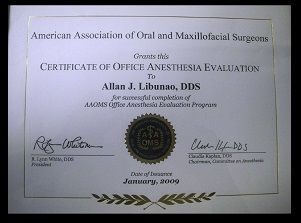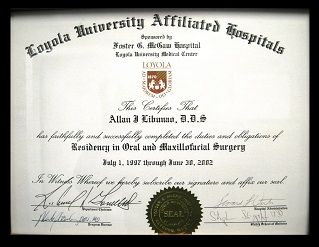 Patients Love Dr. Libunao
Thank you so much, Dr. Libunao and team, for taking such good care of my 20-year old, home from college for a few weeks and complaining of pain from 4 impacted wisdom teeth. Nancy was able to set up a consultation and a surgical date, both in December, which enabled us to use our 2020 insurance. Nancy also called our insurance to make sure everything was in order. Of all the places I called, this was the only oral surgeon who could accommodate a last-minute booking, for which I am super grateful. We were really fortunate that Dr. Libunao is a great surgeon with a really nice, patient, and supportive bedside manner. My child is now two days post op and recovering beautifully. Thank you!!
Dr. Libunao and his team were fantastic! I got two wisdom teeth out and it went so smoothly. They took great care of me and I'd highly recommend them! I got laughing gas And versed during the surgery, so I knocked out fast. The pain was rough after but they helped by placing some dressing in and telling me what I can do to help it heal. The service is professional and compassionate!
I just want to say Dr. Libunao is a great dentist! I had my bottom wisdom teeth removed 10 days ago. I had some swelling but it wasn't too bad. Also the pain was very manageable. I would definitely recommend Dr. Libunao for anyone that needs to get their wisdom teeth out. He's great at what he does!!